ICE TEPPANYKI
For a super fresh preparation of ice cream for your guests while they watch.
A liquid ice cream mix is ​​poured onto the ice plate, then you add fresh fruit, chocolate or other fresh and delicious ingredients. Using two spatulas, mix and chop all ingredients together into a fresh, ice-cold and festively prepared end product.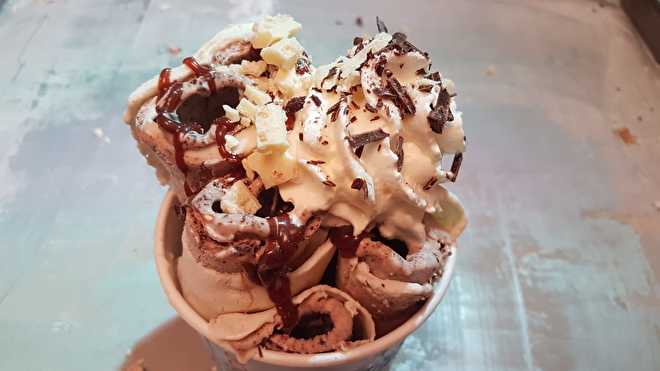 Nice on the terasse, at a BBQ or catering...Pure experience!
You can create shapes of ice cream and chocolate on the plate that freeze immediately. Temperature adjustable to -30˚C. By pouring the liquid ice mix onto the plate and using different toppings. Create your own special ice cream or desserts. The ice cream mix is ​​available in a neutral vanilla flavor, which, for example, makes chocolate a different taste with other ingredients.
Ice mix and toppings also available.
Shopping cart
No items in shopping cart.